Celtic Rumble
Grind your blades, saddle the wolves and get ready to rumble!
Celtic Rumble is a local-pvp turn-based strategy game, where players dominate using superior tactics and unit composition.

Two players battle over dominion on a grid-based map. The Chieftains command their tribesmen, struggling to take control of the border or to defeat the enemy chieftain.
Lead your clan in a tactical battle for border dominion.

Conquer Land - Gather Gold!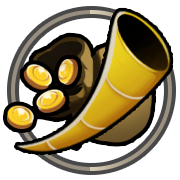 Hire Units and customize their strengths.


Defeat the enemy lord or capture the border to win!
Outsmart Your Enemy
Take advantage of the strengths of your units - counter the enemy's weak spots.
Position your units to flank
Different unit abilities allow for devastating maneuvers
Follow us on facebook and twitter to stay updated:

https://www.facebook.com/CelticRumble
https://twitter.com/CelticRumble
Website: http://celticrumble.school4games.net