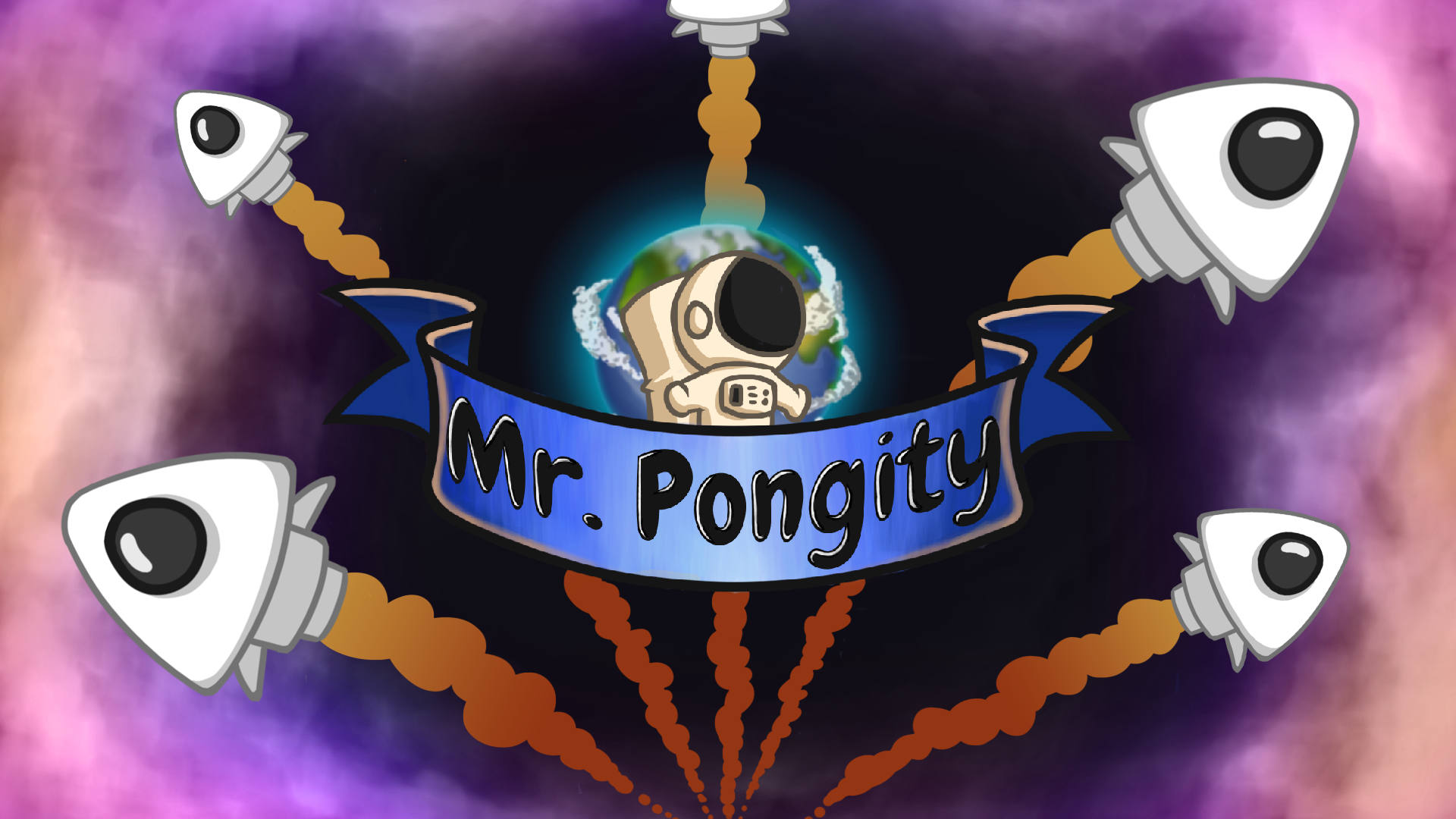 Mr. Pongity
A downloadable game for Windows
About the Game
Mr.Pongity is a cute and funny space-themed game where players bounce an astronaut around by flying space stations on the rim of a gravity well.
Unlike any other Pong-clone before, our Astronaut, Mr.Pongity flies around a center of gravity in the middle of the screen on elliptical orbits. Your goal is not to rescue him but to prevent him from entering and possibly damaging your space station. At the same time you have to keep up your reputation by not letting him float into endless space.
Features
Gravity
Can be played with more than 2 players on a single keyboard
Two gamemodes to choose from
Circular playfield
About the Team
We are ToxicGames, a Team of 1st semester S4G students developing our first game: Mr.Pongity, since October 2016. Our group is made up of three artist, three game designers and one engineer. Our goal is to improve our skills in making video games.
Download
Download
Mr.Pongity_ReleaseVersion.zip
24 MB