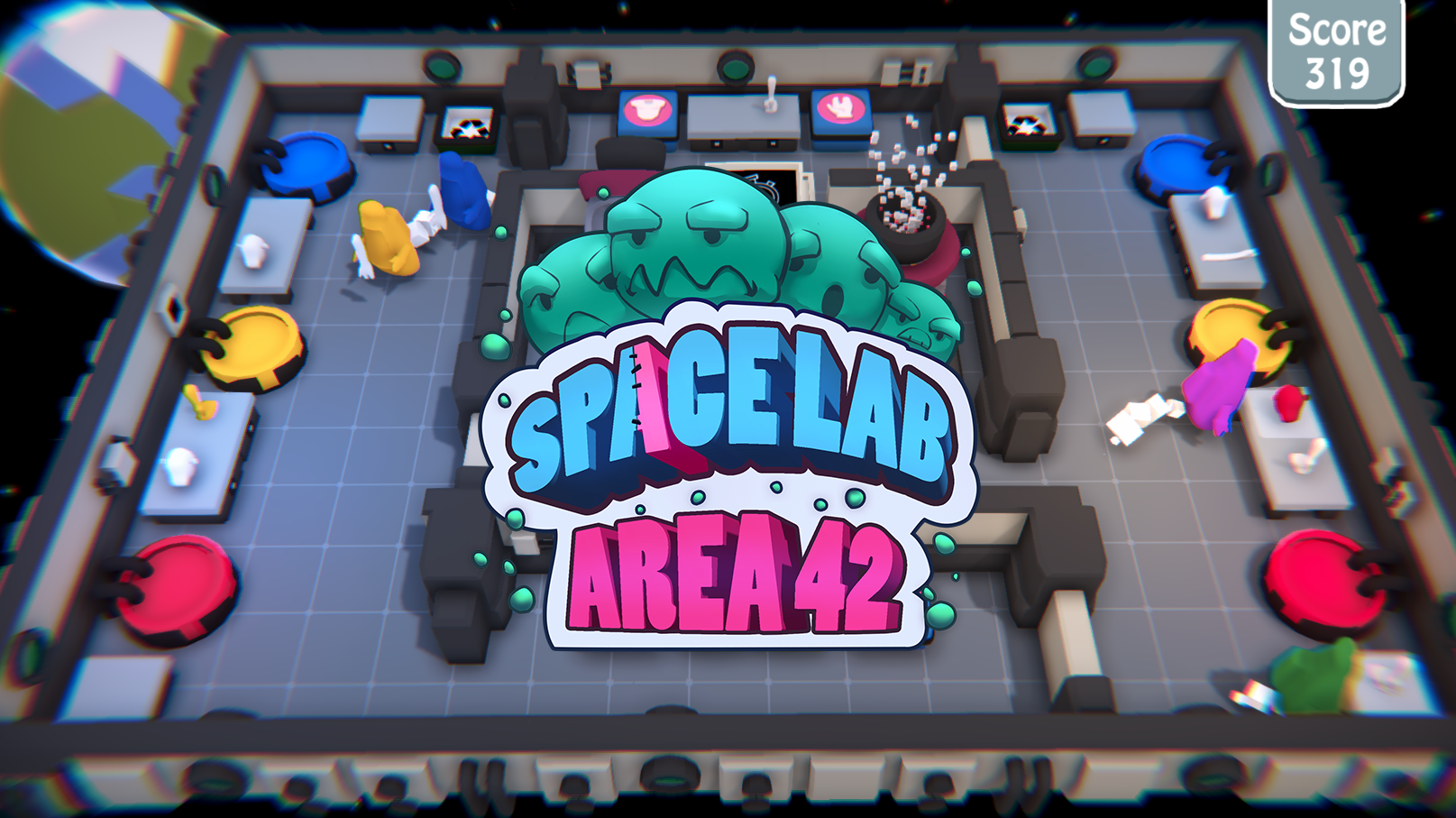 SpaceLab: Area42
Introducing SpaceLab: Area42
---
Hello,
we are Alien Production, a team consisting of 2nd-semester students at the S4G School for Games in Berlin. For our next game, we want to start a weekly game development blog where we show you the process of our game: SpaceLab.
SpaceLab: Area42 is a 4 player local co-op experience for PC, where the players have to build their own aliens in a low poly space laboratory. The game is still in development and will be released in September 2017.
Here are some of our main features
Build an alien
To complete the levels the players have to build as many aliens as possible to reach the high score. For that, the players have to take one of the four different alien body parts and take it to the building table to create the alien.
Color the alien body parts
For the variety and difficulty of the game, the players have to color the alien body parts on the color stations. To do that, the players have all three basic colors: blue, red and yellow so they can mix the colors to build more different looking aliens.
Level with increasing difficulty
To build our levels we look at our gameplay reference: Overcooked. We want to introduce our mechanics to the players slowly so they understand what they have to do. After that, the players should use these mechanics to build many aliens they can in a non-difficult environment where they have to learn to communicate with each other.
Development status & next steps
At this time we are still in the Pre-Production phase and elaborate the last mechanics for the game. This sprint we want to implement our core features: The characters for the player, the alien body parts, and the environment which gives the players the room to build their aliens.
We would love to hear your feedback! If you have any questions, critique or recommendations please let us know in the comments.
Thanks for reading!
Alien Production